Coloured, patterned, silk or cotton? Here are the right tips for choosing bed linen: carefully consider sizes and fabrics to best customise your room!
How to choose bed linen? Tip number one is to carefully consider fabrics, colours and sizes.
Don't rush to buy your favourite pattern: to choose the right bed linen for your bed, it's important to pay attention to a few things.
Let's first clarify what is meant by 'bed linen'. Bed linen includes:
sheets with and without corners
pillowcases
pillow cover
duvet cover and bedspread
mattress cover
duvet
quilt and duvet
How to measure a mattress?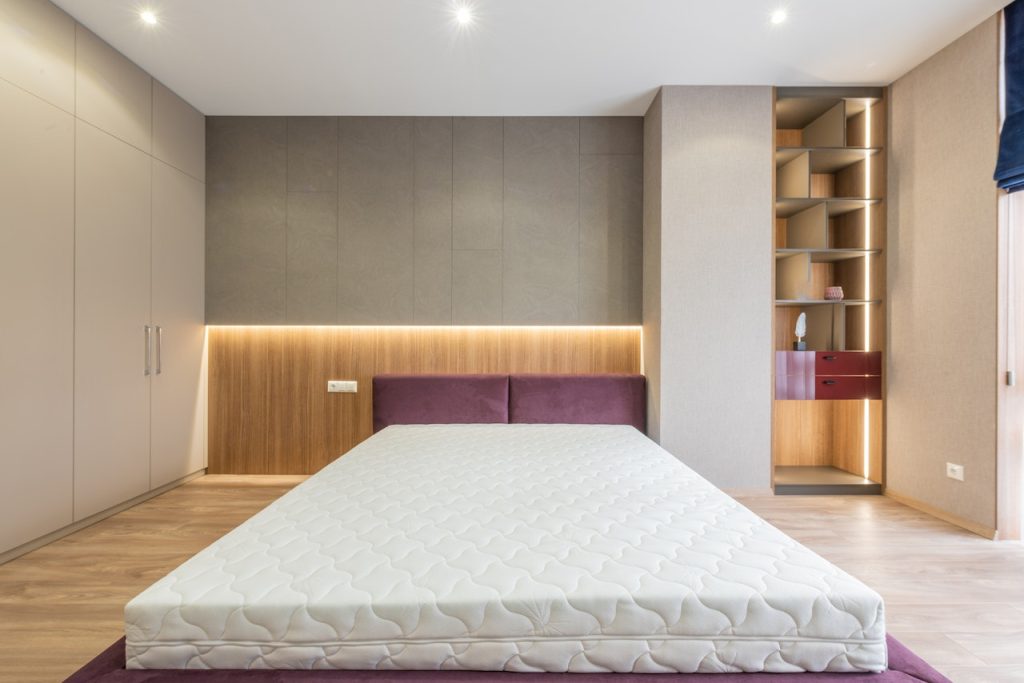 Let's start with an obvious piece of information to make a correct choice. How often do you buy sheets and find them inadequate for the size of your bed?
To avoid making such an awkward mistake, let's find out how to measure a single or double mattress.
The first step is to completely strip the mattress of its sheets: this will help you to establish the measurements more accurately. Secondly, use a flexible tape measure to measure the width and length.
If you know the mattress model and manufacturer, you will probably not need to take measurements. In general, most retailers offer standard dimensions for different models.
Another detail that should not be underestimated is the height of the mattress. If it is accompanied by a padded mat or if it is higher than the standard height, you will need to choose sheets with very wide corners. Otherwise you will not be able to cover the whole mattress properly.
Standard sheet and pillowcase measurements
Once we have taken the measurements of the mattress, we can proceed more calmly in choosing our new sheets. Let's take a look at the measurements of sheets and pillowcases for double, twin and single models.
for a single 91 x 190 x 28
for a double 135 x 200 x 30
for a king size 158 x 200 x 30
for a single 180 x 205
for a double 230 x 255
for a king size 250 x 285
We can also get you other sizes if you need them. Just pop into the shop or contact us.
For pillowcases, however, we have the 48 x 74 cm – to fit a standard British size pillow and the European 50 x 75 cm
How to choose bed sheets
Fresh and fragrant or warm and cosy sheets are ideal for a peaceful night's rest. Being in contact with the skin, it is the fabric that is the key element in the choice of the sheet, whether it is the bottom one top sheet that covers us during the night. Let's look at the three most common types of sheets.
Cotton sheets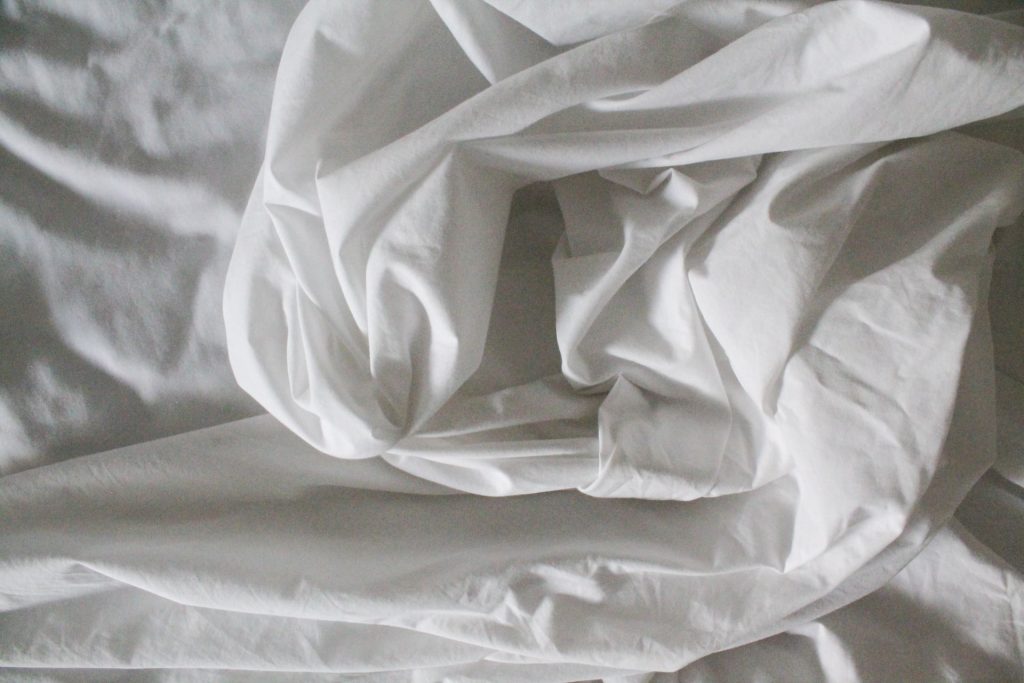 Cotton is the most commonly used fabric in bed linen. It has the characteristic of being light and pleasant to the touch, breathable but warm. The material has natural origins and with skillful processing can take on elegant and decorative patterns.
Cotton sheets are suitable for all seasons, always soft and pleasant on the skin, even for those who are particularly sensitive. In addition, it has the advantage of being inexpensive, but always of absolute quality.
Satin sheets
Those who love style and elegance can opt for satin sheets, which have a smooth and shiny effect that is very refined. Satin is a fabric made from a special weave, not a real material: there are both silk satin sheets and cotton satin sheets, the ideal solution for combining decoration and healthy sleep.
Flannel Sheets
The flannel sheet is that warm and cosy fabric that awaits you at the end of the day to wrap you in a warm embrace. Despite its high calorific value, we are still talking about a light, very soft material that is perfect in cold weather.
Flannel sheets are a great choice for a good night's sleep, with a typically retro style.
Bedspread or duvet: how to choose?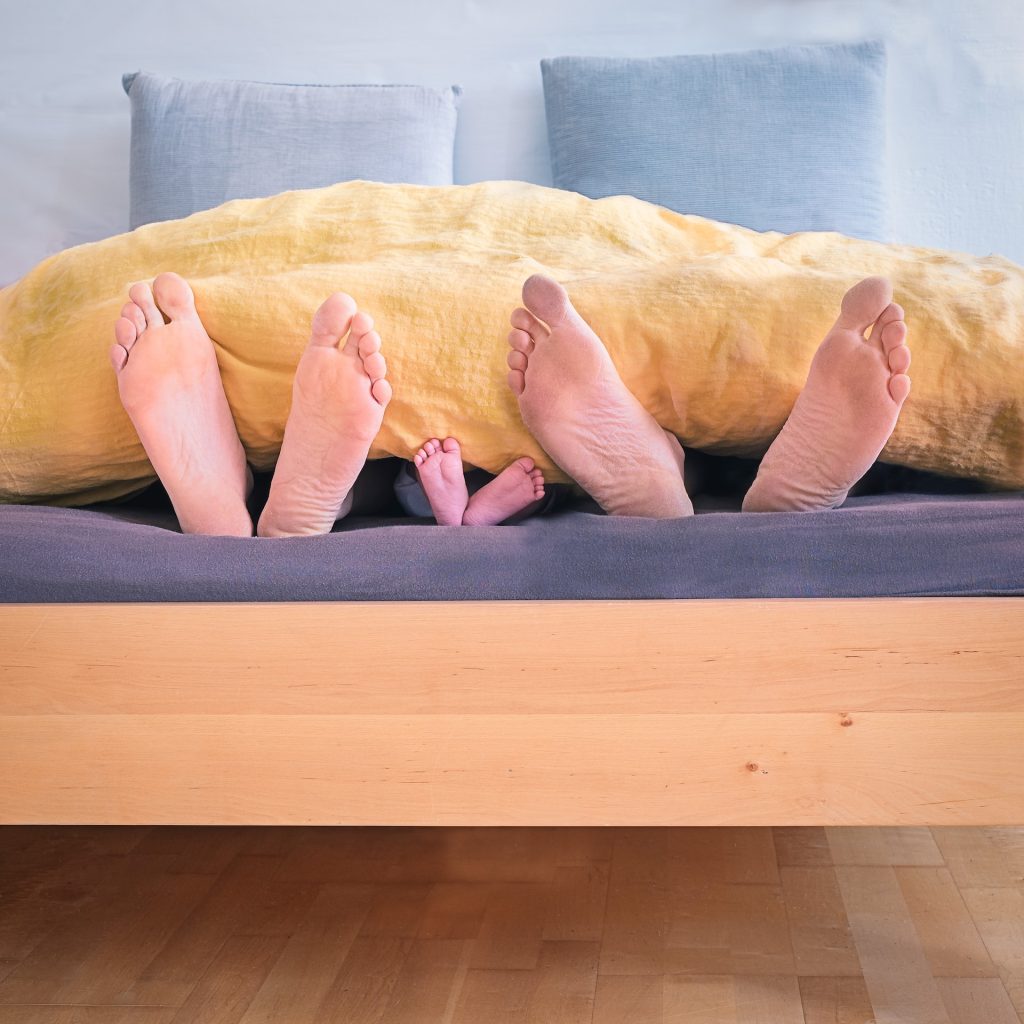 After the sheets we move on to the choice of the quilt, the queen of our bed. Design, warmth and wellbeing in sleep depend above all on this far from simple decision. Beyond patterns, colours and finishes, the dilemma for many is whether to buy a bedspread or a duvet.
A bedspread is a light, quilted coverlet that is used as a decorative element on the bed. It is usually the same size as the bed, can cover everything, including pillows, and has enough space to cover the edges. They are also often folded in half, especially if they are a different colour to the duvet cover, creating an interesting look that shows a range of textures, colours and patterns. 
The bedspread is not only a beautiful addition to your bedding, but is also ideal for the summer months when the weather is warmer. Combine a bedspread with a flat sheet for the spring and summer months for a cooler, more breathable sleep. 
It is best to choose a bedspread that can be easily cleaned or is stain resistant, as they often end up on the floor if removed during the night.
The duvet, on the other hand, is a filling made of goose feathers designed to shelter from the cold of winter. You only buy it once and you can use it in different patterns, placing it inside a duvet cover bag. The advantage is that the cover is easy to wash, can be alternated and can be used all year round: in summer, for example, simply remove the filling from the duvet covers and leave them as duvet covers.
One is not better than the other – it is just a question of personal taste.
Choosing bed linen: trends and final tips
Lastly, here are some tips for choosing bed linen: colours. In our online shop you will find sheets, duvet covers, bedspreads and pillowcases in every shade, printed or hand-coloured, to suit every style.
Among the most popular colours, blue always catches the eye for its elegant and always fashionable effect. Some also attribute it to relaxing properties to find one's sleep after a long day: is it worth trying?
If you prefer to stay classic, you can opt for white linen, especially sheets. They convey a feeling of freshness, balance and cleanliness: however, be careful not to remain too traditional, rather look for combinations with more modern shades, such as cream or ice.
Solid pastel shades are not only suitable for more romantic styles, but also for rooms with light-coloured walls and furniture. Patterns with graphics or stronger colours, on the other hand, are recommended for modern rooms.
Speaking of patterns, we are spoilt for choice: from cute and cheerful digital prints, great for children's bedding, to floral and oriental patterns, for romantic double beds.
With printed bedspreads and duvet covers, the rule is to go for bright, cheerful colours to put a smile on your face when you wake up in the morning. If, on the other hand, the aim is to achieve maximum elegance, opt for soft or strong solid colours, matching the furnishings or clearly contrasting to give the bed character.