If we want the best for our children and our children's children then we need to start now by protecting our planet. We need to conserve our natural resources and to reduce our waste. 
What if you could do this while you sleep?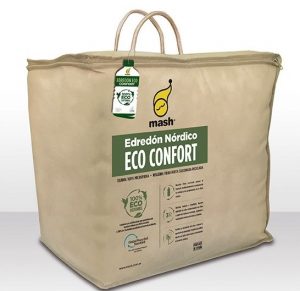 mash®, our leading bed linen supplier is continually innovating and improving their ethical and sustainable production processes and products and are equally proud of their commitment to the environment. They have recently introduced two products which we are both excited and honoured to sell because they will help our planet and give you a great night's sleep at the temperature you want.
The mash® Econ Confort Duvet and the mash® Ocean Protect Duvet are 300-gram lightweight duvets, filled with Aerelle® Blue fibre made from recycled plastic Dacron® and are manufactured to the same strict quality controls that ensure the excellence that characterises all their products. The recycled plastic helps reduce CO2 emissions and therefore your carbon footprint. You will have a positive impact on reducing the effects of climate change while you sleep!
The mindset behind using recycled plastic in duvets
Recycling plastic means that there will be less new plastic produced and therefore less oil extracted from the seas reducing water, soil and air pollution.
If plastic waste isn't safely recycled, it will more than likely be washed into rivers and seas. Plastic washed up on our beaches could have been afloat for years and come from the other end of the world.
CO2 emissions are reduced because making products from recycled materials requires less energy than making them from new raw materials, often a huge difference in energy.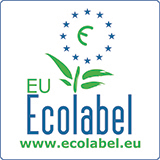 Not only are the CO2 emissions reduced but the amount of water used in the manufacturing process is also reduced. Living in Spain we know just how important looking after water is.
Thanks to sustainable production processes that they employ mash® has managed to reduce water use and CO2 level to be able to achieve the European Ecological Label.
Are duvets with recycled material the same quality?
Absolutely — you won't be able to tell the difference.
The recycling process does not affect the quality of the fibres at all and the high standard of the Dacron® fibre is the same. In the manufacturing process, the recycled plastic is transformed into a lightweight, soft fibre which leads to great air circulation and great night's sleep. You would never guess that you are sleeping under recycled material. Super soft to the touch and hypoallergenic, you will feel pampered in this lightweight duvets ideal for those that don't want too much weight on them when they sleep.
To what level does this help the planet?
Very approximately a standard double duvet contains the plastic from around 120 plastic bottles. This is what 120 plastic bottles look like.
For the initiative, mash® has teamed up with Plastic Bank® an NGO that builds ethical recycling ecosystems in coastal communities around the world, and then reprocesses the materials for reintroduction into the global manufacturing supply chain. 
Plastic Bank® collects plastics and so prevents them from reaching the oceans and beaches. They operate in countries without efficient recycling or waste treatment systems and, meanwhile, create job opportunities for people in a precarious situation. They help build communities by providing food and shelter for the families collecting the material. 
Dacron® together with Plastic Bank® produces the Aerelle® Blue fibre that fills these duvets. The 100% recycled fibres have been tested and certified to the GRS (Global Recycled Standard®) seal that certifies that the fillings are recycled according to the strictest quality and sustainability standards.
The Bed Centre has been working with mash® for almost 20 years and have found them to be a first-class supplier of quality products that are superbly made and now ecological. We stock their pillows, duvets, mattress protectors, toppers and the best-selling Flamingo mattress. Take a look at our range of Mash products here or contact us with your enquiry.
Best of all with the mash® Econ Confort Duvet and the mash Ocean Protect Duvet you can sleep well at night knowing that you are helping the planet.