As the summer season approaches, it's time to refresh your bedroom and create a relaxing retreat that helps you beat the heat and unwind in style. 
In this blog post, we'll share some inspiring bedroom design ideas tailored for the summer season. Whether you're a proud expat living in Spain or own a holiday home on the beautiful Costa Blanca, we've got you covered. From choosing the perfect mattress to selecting the ideal bedding and incorporating stylish headboards and soft furnishings, let's dive into the world of bedroom design that combines comfort, functionality, and a touch of personal style.
Setting the Foundation with the Right Mattress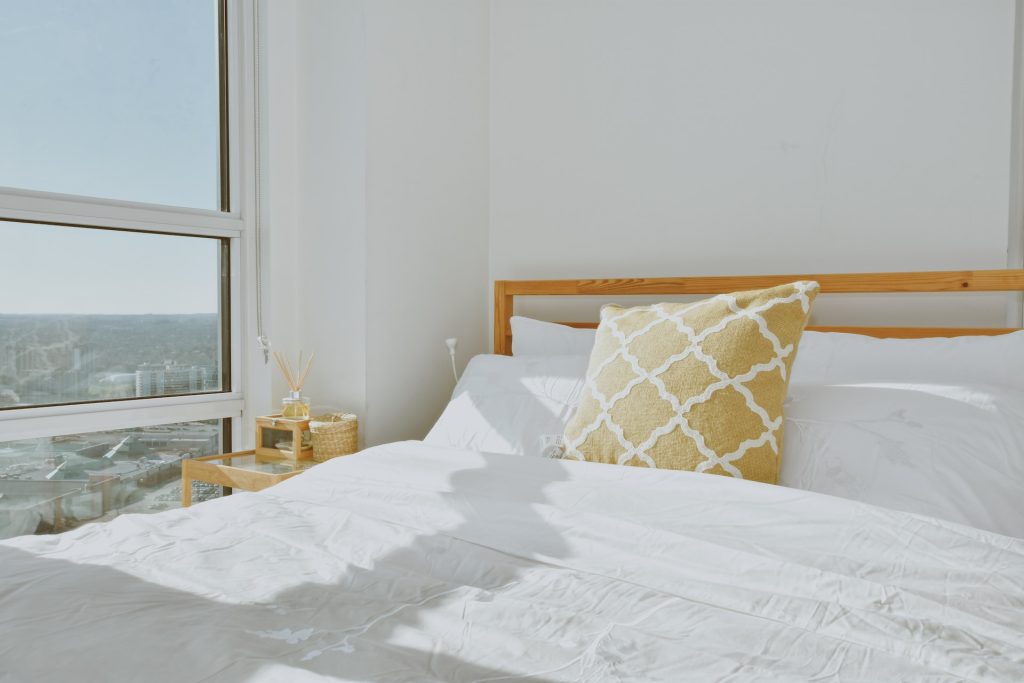 When it comes to creating a relaxing retreat for the summer season, the foundation of your bedroom design begins with choosing the right mattress. As the temperatures rise, it's crucial to select a mattress that provides optimal support and comfort, ensuring a restful night's sleep even in the midst of sweltering heat.
At The Bed Centre, we understand the importance of a good night's sleep, especially during the summer months. That's why we offer a wide range of mattresses designed to keep you cool and comfortable. One popular option is our collection of memory foam mattresses. These mattresses conform to your body shape, providing personalized support while also allowing for better airflow and heat dissipation. With the added benefit of pressure point relief, you can say goodbye to tossing and turning on hot summer nights.
If you prefer a more traditional choice, our pocket sprung mattresses might be just what you need. These mattresses feature individually encased springs that offer excellent support and motion isolation, allowing for a peaceful sleep even if your partner moves during the night. With breathable materials and enhanced air circulation, our pocket sprung mattresses help regulate your body temperature, ensuring you stay cool and comfortable throughout the night.
For those seeking the best of both worlds, our hybrid mattresses combine the benefits of memory foam and pocket springs. With a combination of responsive support and pressure relief, these mattresses offer the perfect balance of comfort and breathability, making them an excellent choice for summer slumber.
When choosing the right mattress for the summer season, consider factors such as breathability, heat dissipation, and the level of support your body needs. Our knowledgeable team at The Bed Centre is always ready to assist you in finding the perfect mattress that suits your preferences and sleep requirements.
Remember, a good night's sleep starts with the right mattress, so visit our showroom or explore our website to discover the wide range of options available. Rest assured, we have the ideal mattress to help you create a cool and comfortable sleep environment for the summer season ahead.
Embracing Breathable Bedding for a Cool Sleep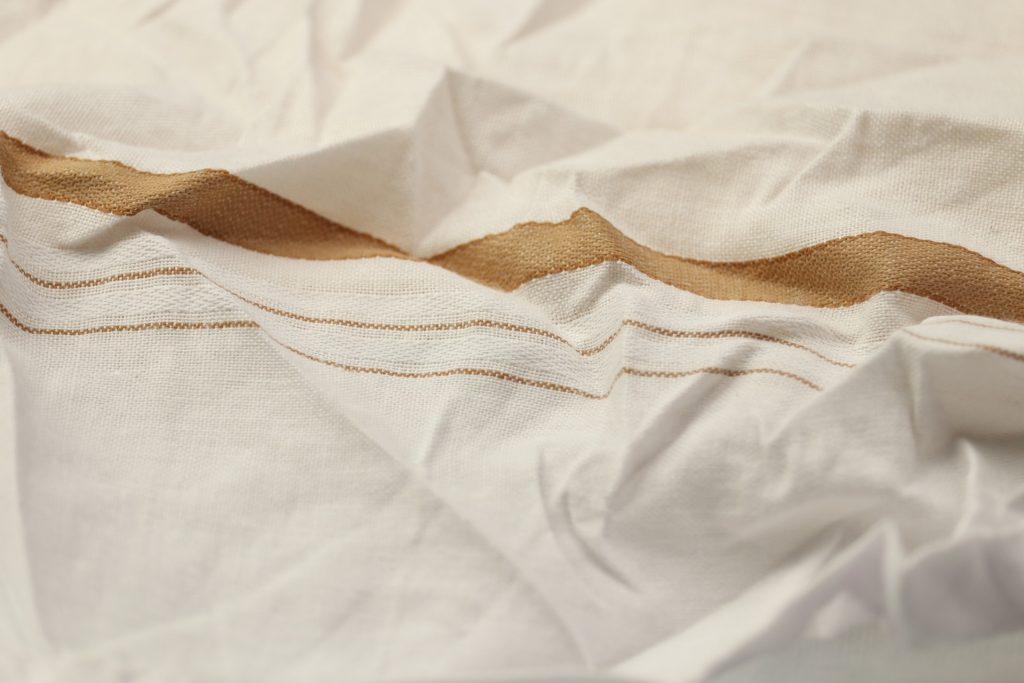 As the temperatures rise during the summer season, it's essential to choose bedding that helps you stay cool and comfortable throughout the night. Embracing breathable bed linen can make a significant difference in creating a relaxing and refreshing sleep environment.
At The Bed Centre, we offer a wide selection of bed linen specifically designed to enhance airflow and promote a cooler sleep experience. 
One popular choice is our range of cotton bed sheets. Cotton is known for its breathability and moisture-wicking properties, allowing air to circulate freely and keeping you dry and comfortable throughout the night. Our cotton sheets come in various thread counts, ensuring a soft and luxurious feel against your skin while maintaining excellent breathability.
Another fantastic option to consider is linen bedding. Linen is a natural fabric that is highly breathable and absorbs moisture effectively. It has a unique texture and offers a lightweight and airy feel, perfect for the summer months. Linen bedding adds a touch of elegance and sophistication to your bedroom while providing the ultimate coolness and comfort.
When selecting bedding for the summer season, opt for lighter colors that reflect heat and create a refreshing ambiance in your bedroom. Pastel shades and whites are excellent choices, as they not only evoke a sense of tranquility but also help to keep your space feeling airy and cool.
To complement your breathable bed linen, consider using lightweight blankets or duvets. These will provide just the right amount of warmth without causing overheating during the summer nights. Our knowledgeable team can guide you through our extensive range of bedding options, helping you find the perfect combination of materials, colors, and styles to suit your personal preferences and create the ideal summer retreat.
Whether you prefer the crispness of cotton or the breezy comfort of linen, The Bed Centre has the perfect bed linen to help you achieve a cool and comfortable sleep during the summer season. Visit our showroom or browse our website to explore the wide variety of options available. Don't hesitate to reach out to our friendly team for personalized assistance in selecting the ideal bedding that will make your summer nights a dreamy delight.
Adding Style and Comfort with Headboards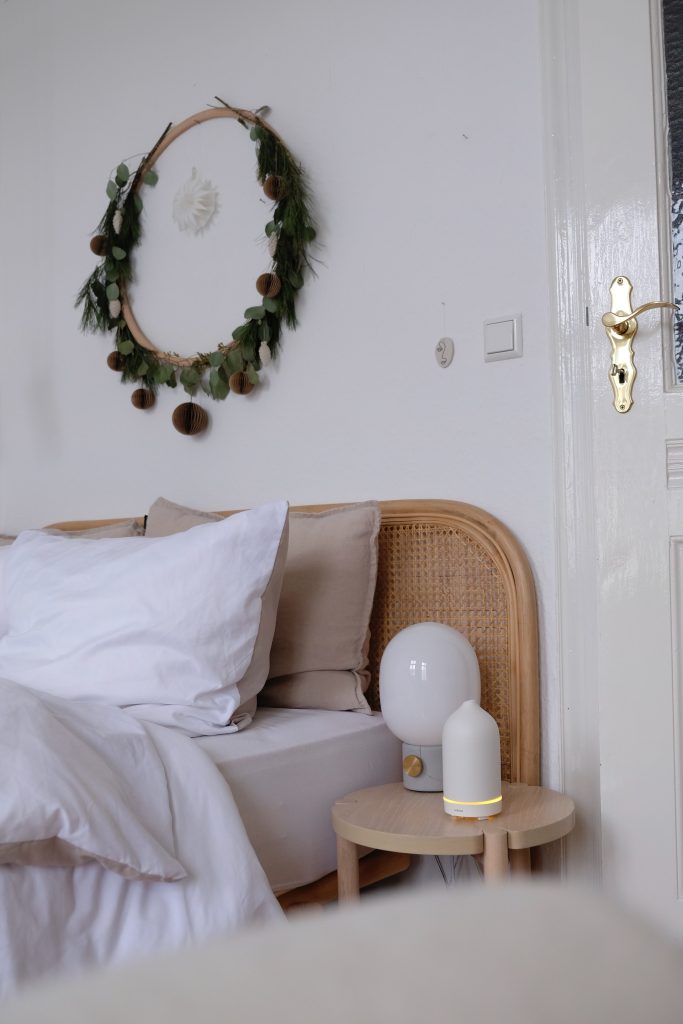 While creating a relaxing retreat for the summer season, it's essential not to overlook the impact that headboards can have on the overall look and feel of your bedroom. In addition to providing aesthetic appeal, headboards also offer functionality and comfort for those times when you want to sit up and read or simply lean back and relax.
At The Bed Centre, we offer a wide range of headboard styles to suit various preferences and bedroom designs. Whether you prefer a classic upholstered headboard or a more contemporary option, we have something for everyone.
For a timeless and elegant look, consider an upholstered headboard. Available in a variety of fabrics, colors, and patterns, upholstered headboards add a touch of luxury and sophistication to any bedroom. Choose a fabric that complements your existing decor or opt for a statement piece that becomes the focal point of the room.
If you prefer a more modern and minimalist aesthetic, explore our collection of wooden or metal headboards. These options offer clean lines and sleek designs, creating a contemporary look that pairs well with a variety of decor styles. Wooden headboards can bring warmth and a natural element to your bedroom, while metal headboards add a touch of industrial or Scandinavian charm.
When selecting a headboard for the summer season, consider lighter colors and materials that can help create a brighter and airier ambiance. Whites, neutrals, and light pastel shades work well to reflect light and make your space feel more spacious and inviting.
Remember, headboards not only enhance the visual appeal of your bedroom but also provide support and comfort while sitting up in bed. So, whether you enjoy reading a book or watching your favorite show, a well-chosen headboard can make those moments even more enjoyable.
Explore The Bed Centre's collection of headboards in our showroom or on our website to find the perfect match for your bedroom decor and personal style. Our friendly team is always available to offer guidance and recommendations based on your specific preferences and needs. Let us help you add that finishing touch of style and comfort to your summer retreat.
Designing a relaxing retreat for the summer season goes beyond just selecting a mattress and bedding. By paying attention to details like headboards and soft furnishings, you can transform your bedroom into a personal sanctuary that reflects your unique style and promotes relaxation. At The Bed Centre, we offer a wide range of options to suit your preferences and elevate your summer sleep experience. 
Visit our showroom or browse our website to explore our extensive collection of headboards, soft furnishings, and more. Our friendly team is ready to assist you in creating the perfect bedroom oasis that will make this summer your most restful and stylish one yet.