Rental bookings this year in Spain are all over the place.  Will the Brits come? Are we just catering for Scandanavians and German tourists?  Quite possibly, but one thing is sure, those bookings will be last minute and that the guests will look at the latest reviews your rental property has had.
It's common for owners to overlook the importance of quality bedding in their holiday rental. Want a good review – make sure the bedding is up to standard or better.
Even if your vacation rental tends to get booked for only a few days instead of long-term stays, it's crucial to provide the best possible sleep for those renting out your property. Instead of receiving complaints about neighbours mowing the lawn in the afternoon, your guests will be sending selfies in the pool with a smile on their faces.  
By investing in the best bedding for your holiday home, you'll ensure that everyone is happy and ready to enjoy their stay. Let's take a look at some of the best brands to make your vacation rental stand out!
The best bedding brands for vacation rentals
The options when it comes to vacation rental bedding are endless. You're bombarded with words like Egyptian cotton, sateen, percale, and linen and faced with a list of brands who claim to have the best Airbnb bed sheets. We know it's hard, so we've done the research for you. Let's take a look at the top five brands for the perfect Airbnb bedding:
If you're looking for a combination of quality and style, SC Home is the place for you. You'll find a variety of materials and bundles to choose from.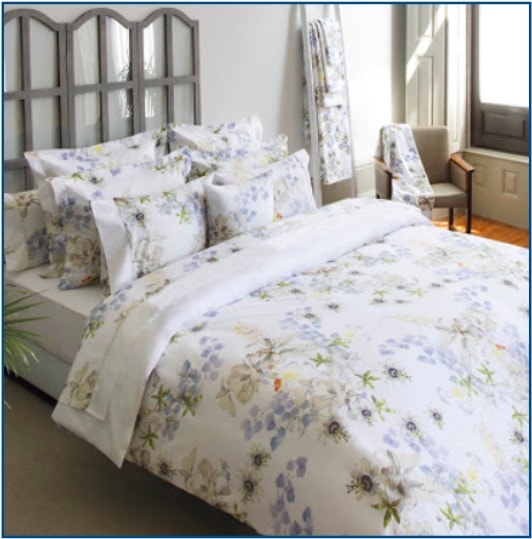 Lasa International focuses on providing sustainable bedding without sacrificing style or comfort. Their 100% organic, non-toxic, and handcrafted cotton is the perfect addition to any vacation rental bed. Be sure to check out their decorative pillows as well!
Looking for something a little more sophisticated and unique to match your vacation rental? Catherine Lansfield offers many different types of bedding with unique colours and patterns to choose from.
Dreams and Drapes have chic sheets and duvet covers that can turn any Airbnb property into Instagrammable heaven. Aside from the basics, you'll find many decorative pieces to complete your bed.
Airbnb bedding tips and tricks
Great bedding doesn't have to be intimidating and it most definitely doesn't have to break the bank.  
The first tip is to always opt for high-quality materials. While lower-quality bed linen can seem more attractive at first due to its price tag, it will wear out quicker. High-quality bedding lasts longer and your guests will feel much more comfortable.
This doesn't mean that you have to splurge and go over your budget – all it takes is some research! Keep an eye out for our sales and discounted items.
When it comes to styling your bed, don't go overboard with colours. White is typically the most used colour for bedding in accommodation because it looks expensive and it's easy to clean.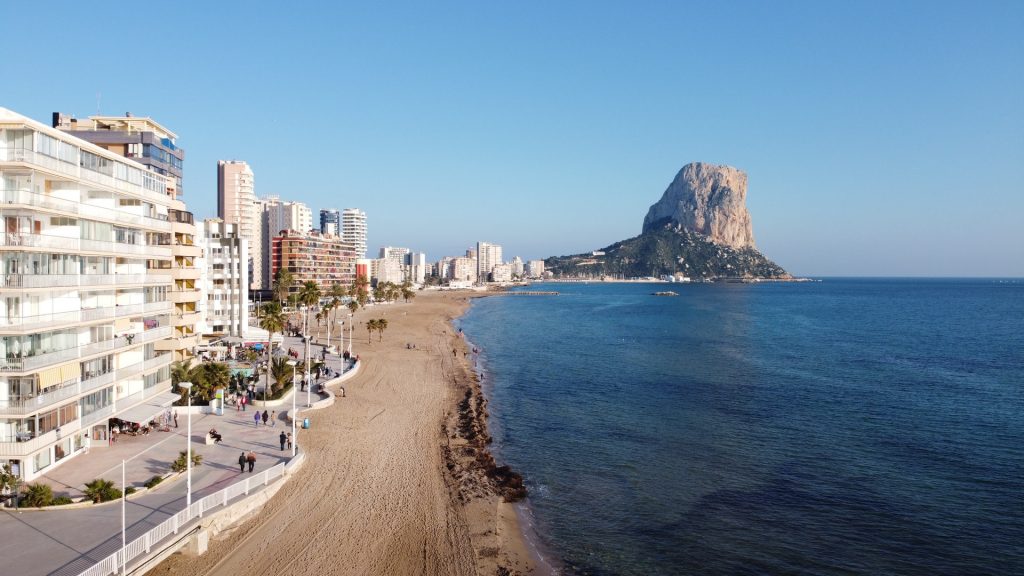 In Airbnb's Plus Host Tips video, they recommend the following practices and additions when it comes to bedding: 
A box spring cover
Matching sheets and pillowcases
2 pillows per guest
A duvet cover
Flat sheets
Decorative pillows (we only recommend this if you are able to wash them between stays!)
Throw blankets
Removing wrinkles
Using vacation rental software to ensure clean bedding
Here's a scenario that should make every vacation rental owner cringe. You have guests checking out and others checking in on the same day, with the first guests leaving later than planned and the new guests arriving early. Your cleaning staff, now working under the pressure of time, use a checklist on paper to mark the different tasks to be done. 
Halfway through cleaning, one of the cleaners loses the checklist and they're left with no back-up. They then follow the mental checklist they've created and continue to clean the property as usual. The new guest's check-in and all is well, or at least it seems to be.
Later that evening you get a text saying that the bed upstairs has a stain on it. At this point, there's no one working anymore and the only thing you can do is go to the property yourself to change the sheets. No matter how quickly you do this, you're already doomed to a negative review. 
You can be the best vacation rental owner in the world and still be bound to make mistakes. It happens. Managing a team while juggling guests can be overwhelming, especially if you're not prepared with the right resources. However, during a pandemic where cleaning is more important than ever before, there's no space or tolerance for such mistakes. 
That's where vacation rental software comes in and saves the day. With features for property management such as automated guest communication, a central calendar with all your bookings, and task distribution, the chance for human error drops significantly. Instead of hoping for the best, you can coordinate and assign tasks to all members of your team. 
The good thing about vacation rental bedding is that you can get honest feedback from a variety of guests over time. The right bedding for your Airbnb will depend on the climate and the type of guests you receive. With these starting points and suggestions, you'll be on the right track in no time and your well-rested guests will want to come back for more!