Dark blue cushion cover with grey embroidered design.
Blue and green embroidered floral cushion cover.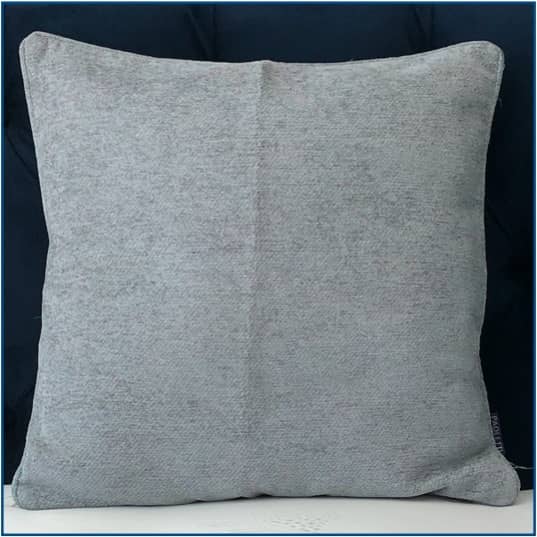 Plain, chenille cushion cover in a lovely duck egg blue.
Duck egg blue and pink Japanese cherry blossom and butterfly cushion cover.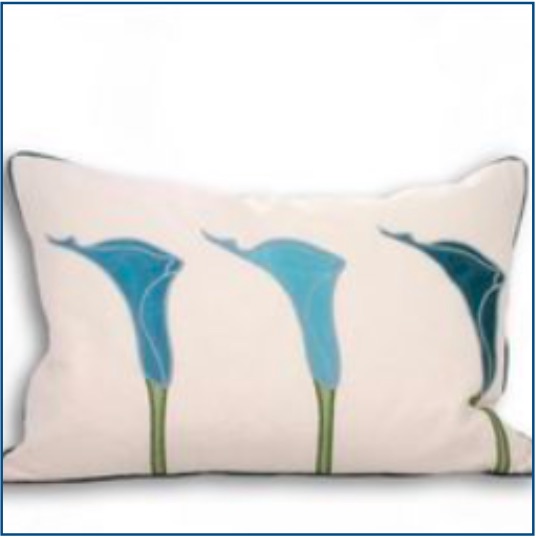 Cream cushion with lily design in different shades of blue.
Silky ivory cushion cover with duck egg blue flower design.
Tribal inspired cushion cover.
Silky plain duck egg blue cushion cover with ribbed detailing.
Eye-catching teal flower design cushion.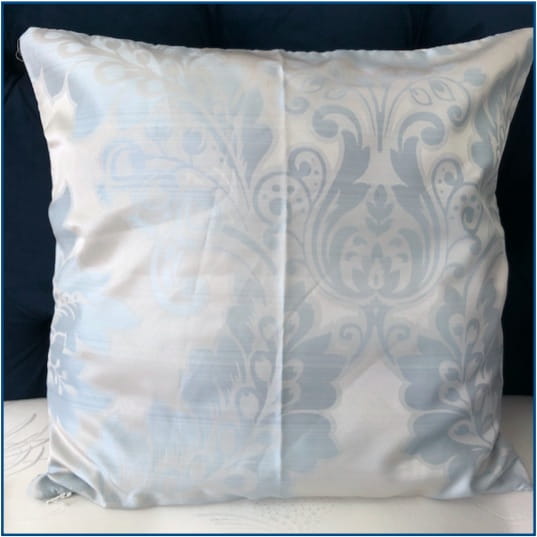 Silky, classic design cushion cover in silver and pale blue
Chocolate brown cushion with teal dahlia design.
Beautifully soft velvet cushion.