Cushions can completely change the look of your living room or your bedroom. Find the combination that best suits your style and just sit back and enjoy.
Cushions are a very traditional decorative element and you should always have some in your house to make it homely and comfortable. They are very versatile: you can put them on the sofa in the living room, on the bed in a bedroom, on the chairs in the dining room … practically any space in a home is a good location to place cushions.
Another advantage is that changing your cushions is one of the easiest, fastest and cheapest ways to transform your living room or bedroom into something new, freshening up your home. Playing with the colours, sizes, textures, patterns and even the placement and distribution of the cushions, allows you to change the look of that space. 
Although we have said that changing cushions is easy, doing it correctly is not so simple. For example, do you know just how many cushions to place on the sofa? It is important not to fall short but not to go too far either, that is why the ideal formula to hit the sweet spot is to always place one more cushion than the number of seats on the sofa. So, for a 4-seater, you should place 5 cushions and in an armchair a maximum of 2.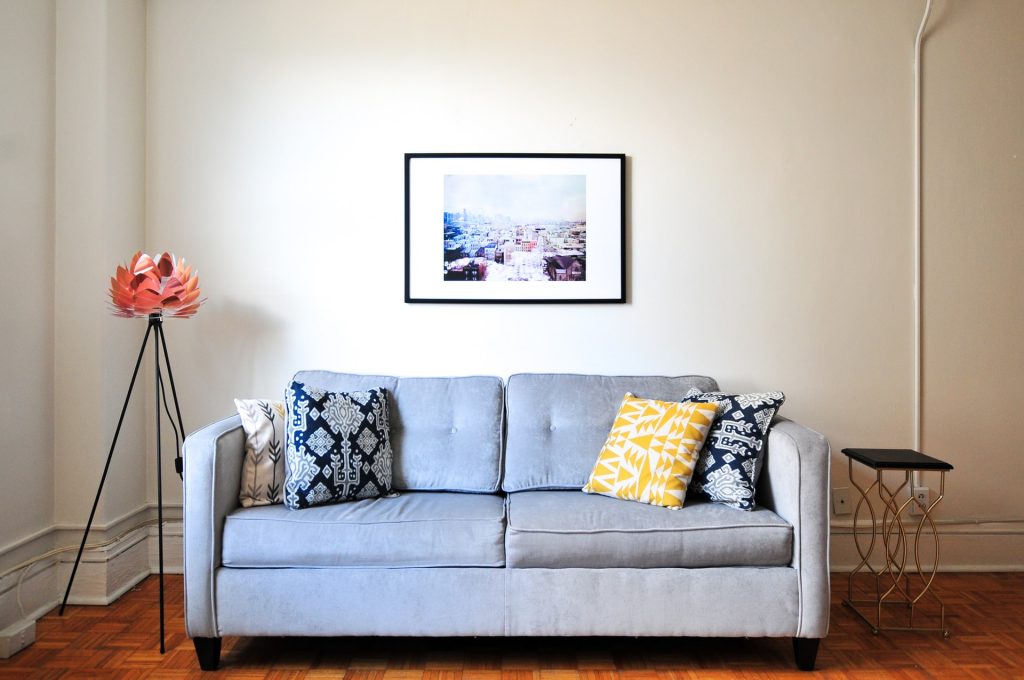 Once you have this golden rule clear, it is time to get down to work and give your living room or bedroom a new look by changing just the cushions. We have summarised some of the key elements you should bear in mind when making this easy change.

Pattern combinations
One choice is to combine cushions by their colours or tones but with different patterns. You can use some striped cushions next to others with squares, polka dots or a random pattern such as flowers. However, be careful not to go overboard, three different patterns are enough, too many and you will simply confuse.
Use those colours
Colours, like features, follow the changes of the emotions.

Pablo Picasso
As a great decorative element, cushions adorn and beautify each space, but this is magnified when you have a neutral or very light sofa or bedspread or duvet. A little colour is essential and there is nothing better than cushions to provide that vitality. The ideal is to combine different patterns intermixed with some plain coloured cushions and always follow the same decorative and colour style of the rest of the room or house.
Different patterns with the same tone
Another option to combine your cushions is to mix patterns such as stars, flowers, stripes, polka dots etc. but all with the same tone. In this way, all cushions can be different but with something in common: colour.

The two colour combination
A practical and effective solution when decorating with cushions is to do it using two colours. If you want to give your living room a Mediterranean air, use white and blue cushions that will give it a fresh and nautical touch. If, on the other hand, you want to opt for a more cosy and classic environment, you can play with black and white cushions, which also combine perfectly with almost any other colour and will always look good.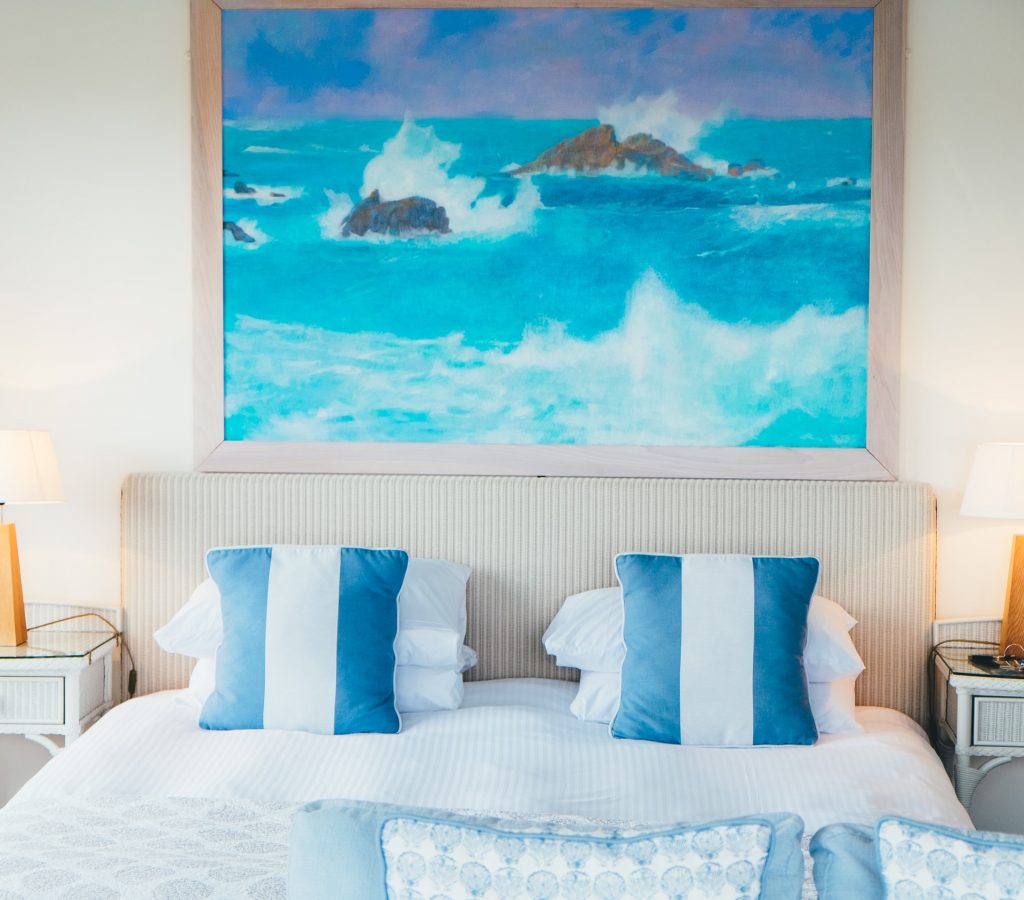 Nature at home
Another solution, this a little more daring, is to give your living room a botanical look using the cushions. Botanical-inspired prints entered our lives years ago, and they are still in fashion. You can combine different sizes and patterns, always with green tones that will give your home a fresh air. Another solution is to combine a botanical print with others in a retro-style since they marry perfectly.
Plain but never boring
That a cushion is plain, without any pattern, does not mean that it is boring, what's more, if you are not into patterns and you have a more classic approach to the decoration of your home, you can still play with the colours and textures. Mix as you like, with colours that adapt to your home and your lifestyle, but, never combine more than three colours together or the result will not be what you want confusing to the eye.
Whiter shades of pale
Although it seems the most classic and potentially boring for you, you might be surprised. White cushions with beige details are a sure thing in the decoration. They marry well in almost any environment and give a feeling of tranquillity, elegance and relaxation which is perfect for classic and cosy rooms.